The Student Transfer Outreach Mentor Program (STOMP) at UCLA is a volunteer-based organization in which current UCLA students motivate and inspire prospective transfer students at California community colleges. Through the STOMP club, our members work alongside UCLA Undergraduate Admission staff to help put on outreach events for California community colleges, including the Annual STOMP Conference, which is the largest transfer conference in the University of California. With the opportunity to share one's personal transfer experience, our STOMP members strive to make connections with prospective transfer students of all backgrounds. Additionally, through our club meetings and social events, STOMP members are welcomed into a positive, supportive community of transfer student advocates and have access to STOMP facilities.
Students can join our club anytime by filling out our membership form. There is no application process to join STOMP, anyone is welcome. STOMP has biweekly hybrid club meetings (both on Zoom and in-person at the STOMP Office, located in the Wooden Center on Floor 2). The date and time changes for each quarter, but the Spring 2022 meetings will be on Tuesdays from 4:00-5:00 PM beginning in Week 3.
Membership Form: https://docs.google.com/forms/d/e/1FAIpQLSeNGDEsd8cYC6S8qYobBPDJwGqjBVJ…
Please note that there is a new membership form each school year, so the best way to stay up to date would be to follow our Instagram account for updates.
Website: admission.ucla.edu/apply/transfer/student-transfer-outreach-mentor-program
Instagram: @STOMPatUCLA
Email: stomp@admission.ucla.edu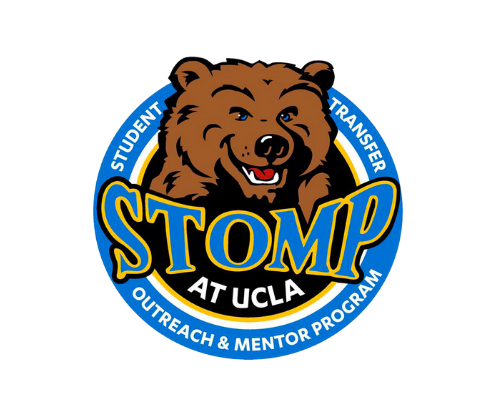 STOMP Conference 2022