If you are a new UCLA Transfer Student who is ready to learn, committed to growth, and looking to build community for the next year, this is a perfect opportunity for you!
The Mentee Application for the 2021-22 academic year is now live & can be access here: https://sa.ucla.edu/Forms/p/TSCMentee21App

*Please note: we will match as many folks as possible but to be matched up by September 1st with your mentor, please complete the application by July 15th.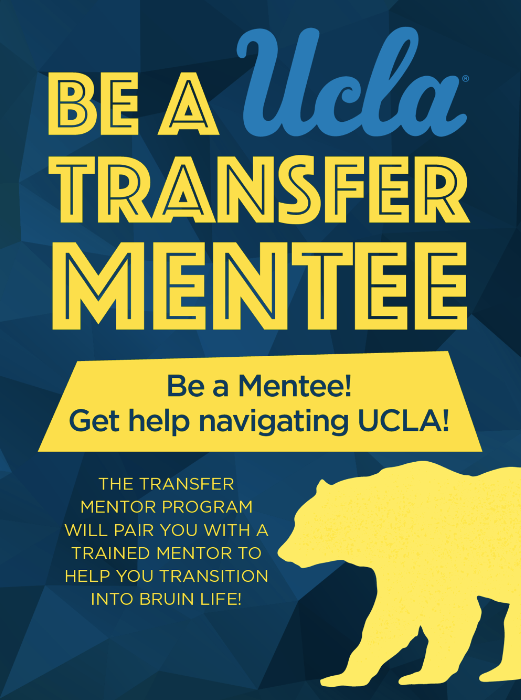 Mentees are paired with Transfer Mentors who have already completed a year at UCLA. Mentors are trained to help you transition smoothly to UCLA. Mentors are matched primarily on academic major & career interest.