Bruin Leaders Project
The Bruin Leaders Project (BLP) is a seminar based leadership development program designed to provide effective leadership training with emphasis on personal growth and community involvement. Open to all UCLA students, BLP offers interactive seminars and activities focused on developing the qualities of being a successful leader and enacting positive social change. Earn a leadership certificate, boost your resume and receive academic credit while becoming a better leader!
Connect with the Bruin Leaders Project
Social Media | Facebook
BruinView (On and off campus jobs)

BruinView grants one-stop access to hundreds of jobs and internships available both on- and off-campus. Learn more here.
Career Center

The Career Centeris an incredible resource for transfers! They offer career development services for students including career counseling, events and workshops, jobs and internship search, and graduate and professional school preparation services.
Make sure to take advantage of their one-on-one career counseling appointments, Bruinview the online job search and networking tool available to you as a student for free, and the thorough career guide that the UCLA Career Center prints each year.
Connect with the Career Center
Location | 501 Westwood, Strathmore Building North Entrance, 2nd and 3rd floors
Hours of Operation | Monday - Friday: 9:00 am - 5:00 pm
Phone | 310.206.1915
Social Media | Facebook
Center for Community Learning
In collaboration with campus academic departments, the Center for Community Learning offers UCLA undergraduates the opportunity to participate in civic engagement through a variety of structured, rigorous academic courses that link theory with practice. The research interests of faculty and students are connected to the needs and priorities of community partners throughout Los Angeles and in the state, nation and larger global community.
Connect with the Center for Community Learning
Location | Box 951571, A265 Murphy Hall Los Angeles, CA 90095-1571
Phone | 310.825.7867
Social Media | Facebook
Employment on Campus
Associated Students at UCLA (ASUCLA) → ASUCLA employers over 1500 students every year! They usually host one big Job Fair each Fall quarter. To see a listing of opportunities here.
Other departments that have a ton of part-time employment options include the UCLA Library System, Residential Life, UCLA Recreation, Transportation Services, and Community Programs Office. If you are looking to be a peer mentor check out GRIT, Resilience Peers, and CCCP.
Partnership UCLA
Partnership UCLA builds connections with UCLA alumni and friends to help students develop academic and professional skills in preparation for life after university. We provide experiential learning and real-world experiences through a variety of programs.
Connect with Partnership UCLA
Location | 9240 Bunche Hall, UCLA
Phone | 310.825.5242
Email | partnership@partnership.ucla.edu
Social Media | Facebook
Professional Development Program
The Professional Development Program (PDP) is a one-year leadership development program that provides participants in PSS 2-6 classifications with opportunities to enhance professional and management skills, build professional networks, and learn about the structure and culture of the University. Program components include a 2½ day off-site Retreat, Monthly Seminars, Buddy Program, Brown Bag Sessions, Structured Mentorships, Team Projects, 360-Degree Assessment and Career Coaching.
Riordan Programs
The Riordan Programs at UCLA Anderson School of Management provide leadership and management training to diverse individuals all over the country. The Scholars Program, College to Career Program and MBA Fellows Program develop tomorrow's leaders by providing a transformational experience through the use of mentors, educational workshops and community service. Alumni have made significant contributions to their communities and achieved great success in the business world.
StartUp UCLA
Startup UCLA was established in 2012 and seeks to develop a culture of startup thinking on campus, to connect students with alumni who are successful in the startup world, to give students opportunities to learn the basics of startup thinking, and to provide a community in which students can develop and launch their early-stage ideas.
Applications are available online!
Connect with Startup UCLA
Location | Covel Commons 203, 200 De Neve Dr.
Phone | 310.825.9354
Social Media | Facebook
Student Organizations, Leadership, and Engagement (SOLE)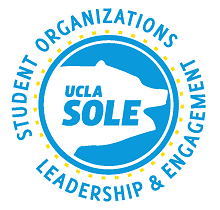 SOLE advises about 1000 campus organizations. Services include registration of new and continuing organizations, programming assistance, organization development, fundraising approval and guidelines, funding proposal consultation, and advisement on rules and regulations. The Main Office also approves time, place, and manner for the campus activities of registered organizations.
With so many groups on campus, there is a good chance there is one with your interest and liking. Search all the groups and organizations on campus.
Connect with SOLE
Location | Kerckhoff Hall 105
Email | uclasole@ucla.edu
Phone | 310.825.7041
The Undergraduate Research Centers (URC)
The URC assists students in research. The centers support scholarly, critical, and creative research, provides mentoring and tutorials, and administers research stipends and scholarships.
The Center for Arts, Humanities and Social Sciences helps students improve their research skills, define academic interests and become a part of the university research community.
Location | Murphy Hall 334
The Center for Undergraduate Research in Sciences works to serve students and faculty in the life and physical sciences, engineering and mathematics. The center focuses on increasing the retention of science majors in all disciplines, as well as preparing students for academic and research careers.
Location | Life Science Building 2121
UCLA Volunteer Center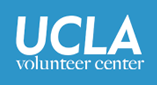 The Volunteer Center promotes civic engagement to UCLA students through the integration of teaching, research and service alongside community partners.
Programs offered through the UCLA Volunteer Center include UCLA Volunteer Day (an incredible opportunity every fall quarter to participate in a service event in the Los Angeles community with thousands of other Bruins), One Bus, One Cause events (join a bus full of UCLA students and volunteer for the day in areas that have need), Operation Gratitude (a yearlong letter writing project in which volunteers write hand-written letters to US military service members around the world), and so much more!
Connect with the Volunteer Center
Social Media | Facebook
Email | volunteer@ucla.edu
Undergraduate Students Association (USAC)
USAC is a student governing body made up of fourteen student officers and commissioners that are elected by members of the Undergraduate Students Association.
Elections are held every year in the spring. There are many leadership, job, and internship opportunities through USAC that transfers should certainly get involved in if they are interested in the politics and policy of student government.
The transfer community has its very own Transfer Representative in USAC!
Work Study
Work study is a federal program. It enables students to earn money for college costs via part-time employment. First year students can find work study opportunities via BruinView website, your gateway to online Career Center services and event sign ups. BruinView grants one-stop access to hundreds of jobs and internships as well as access to other essential employment, internship and graduate school resources. Learn more about these resources.
Almost any on-campus job can be considered for Work Study; however the employer must submit the job to the Work Study website for review and approval. You can go directly to on campus departments and ask if there are any available work study jobs. You can also go to the UCLA Work Study Job bulletin posted on MyUCLA, which has a current listing of approved work Study jobs. This website is updated daily and provides you with contact information for each job posting to either email or call the employer. Although you are not guaranteed a job we encourage you to look early and often in order to be more likely to obtain one.
Find jobs through MyUCLA.